2018 SMBHA WCC Coaches Announced
---
---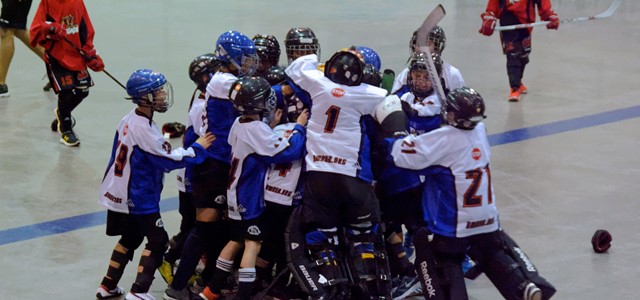 ---

Surrey Minor Ball Hockey is pleased to participate in the 2018 Western Challenge Cup, which will be held in Victoria from July 12 to 15, 2018.

Teams will be divided into the following divisions:

U11 (players born in 2007 and 2008)
U13 (players born in 2005 and 2006)
U15 (players born in 2003 and 2004)
U17 (players born in 2001 and 2002)
U19 (players born in 1999 and 2000)

We are dedicated to sending 5 teams of kids to this tournament and look forward to showcasing the talents of SMBHA players. Our goal is to build WCC teams that not only are able to compete at this high level tournament, but also have fun and show respect to the other competitors. We aim to build a reputation of competing with the teams we send and we also want to built a reputation outside of the arena of sportsmanship. Positive feedback on how well the players behave throughout the entire tournament and respect for the cities that we visit are also key attributes.

With that in mind, we are pleased to announce the appointment of our 2018 Western Challenge Cup head coaches:

U11 Mark Burrows




U13 Paolo DeRose




U15 Rick Cavallari




U17 Brendan Jarvis




U19 Bill Dosanjh
Head Coaches will be responsible for:
Assisting with the scouting and selection of players at all tryouts;

Be available for all tryout dates set by SMBHA;

Work with WCC committee and scouts on final selections;

Follow Surrey Minor Ball Hockey Tournament guidelines and program on player selection;

Create training program, complete with on floor drills;

Organize assistant coach(es) and create their job descriptions and responsibilities, all Staff must be discussed and approved by WCC Coordinator and SMBHA President and SMBHA Technical Director; and,


Develop practice & game strategies.
WE WOULD TO INVITE ALL ELIGIBLE PLAYERS THAT ARE INTERESTED IN ATTENDING TRYOUTS TO PLEASE REGISTER HERE.

Good luck to all!
Surrey Minor Ball Hockey Association