2019 WCC Tryout Invitation
---
---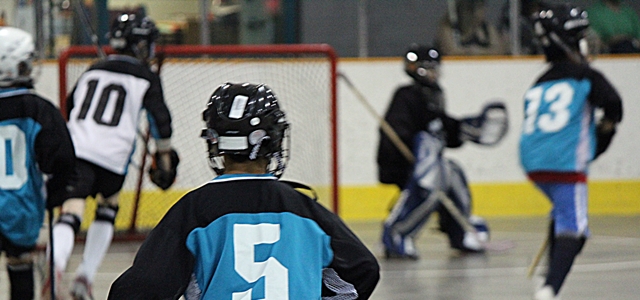 ---
2019 Western Challenge Cup (WCC)

Surrey Minor Ball Hockey is looking for players to keep a strong tradition going with our WCC Program.

We have consistently placed strong at this annual high level Ball Hockey tournament including winning a Gold, Silver and Bronze in Victoria in 2018. We have had several players play for Team BC and Junior Team Canada over the last few years, who have made our City proud.

We are the Surrey Minor Ball Hockey Scorpions!

The information below is provided for the parents and players that are interested in taking part in the 3 Open Tryouts.

Evaluations will take place over three Fridays starting April 19th.

OPEN TRYOUTS:

Open Tryouts are floor times set up by the WCC Committee for players that feel they are at the level in ball hockey where they can contribute to a WCC team. Players must be in good standing as current members with SMBHA.

All players that participate in the Open Tryouts must fill out the (click here) registration form and pay a one time non-refundable fee of $10 at the sign in at the first tryouts.

Whether you make one or all open tryouts it is one form and one payment. During the Open Tryouts we have evaluators that make comments and rate players on their tryout performance. No evaluator gets the names of the players, all are evaluated by player numbers. All comments over the three sessions are recorded and used to evaluate the players.

Online registration is open for players interested in trying out for Surrey Minor Ball hockey's 2019 Western Challenge Cup teams. Last year we had an overwhelming response so register online now in order to reserve your spot at the tryouts starting on April 19th.

COMMITMENT TO THE PROGRAM:

So all are aware before coming out to tryouts, there are costs and time commitments involved. There are player team fees that cover team registration, apparel, practice floor time, misc. supply and team outing expenses. These fees are usually within the $100.00 range per player for NON-travel years. Travel costs are extra.

SMBHA will be sending a team in all 5 divisions:

U-11 Division (players born in 2008 and 2009)
U-13 Division (players born in 2006 and 2007)
U-15 Division (players born in 2004 and 2005)
U-17 Division (players born in 2002 and 2003)
U-19 Division (players born in 2000 and 2001)

PRACTICES and EXHIBITION GAMES:

All players are to commit to the coaching staffs schedule of practices and exhibition games. If there is a conflict with your house team games, it is up to the player to contact the WCC team staff. Players are asked to play their league team games before any WCC Team event. All players committed to a scheduled time are asked to be on time and ready for the session minimum half hour prior to floor time unless coaching staff indicates.

TOURNAMENT BEHAVIOR AND GUIDELINES:

These areas will be covered by WCC Coordinator as well as team staff once the rosters have been set.

The following are the open tryout dates by WCC Team for those interested in playing for one of SMBHA's WCC teams:

For U11s (2008 and 2009 born players) -
Friday April 19 6:00 PM @ North Surrey Arena - Rink 2

Friday April 26 6:00 PM @ North Surrey Arena - Rink 2

Friday May 3 6:00 PM @ North Surrey Arena - Rink 2
For U13s (2006 and 2007 born players) -
Friday April 19 7:00 PM @ North Surrey Arena - Rink 2

Friday April 26 7:00 PM @ North Surrey Arena - Rink 2

Friday May 3 7:00 PM @ North Surrey Arena - Rink 2
For U15s (2004 and 2005 born players) -
Friday April 19 8:00 PM @ North Surrey Arena - Rink 2

Friday April 26 8:00 PM @ North Surrey Arena - Rink 2

Friday May 3 8:00 PM @ North Surrey Arena - Rink 2
For U17s (2002 and 2003 born players) -
Friday April 19 9:00 PM @ North Surrey Arena - Rink 2

Friday April 26 9:00 PM @ North Surrey Arena - Rink 2

Friday May 3 9:00 PM @ North Surrey Arena - Rink 2
For U19s (2000 and 2001 born players) -
Wednesday April 24 9:00 PM @ Newton Arena

Wednesday May 1 9:00 PM @ Newton Arena

Thanks and see you at the rink,

WCC Committee
Surrey Minor Ball Hockey Association