2018 BC Provincial Tournament Information Finals RESULTS
---
---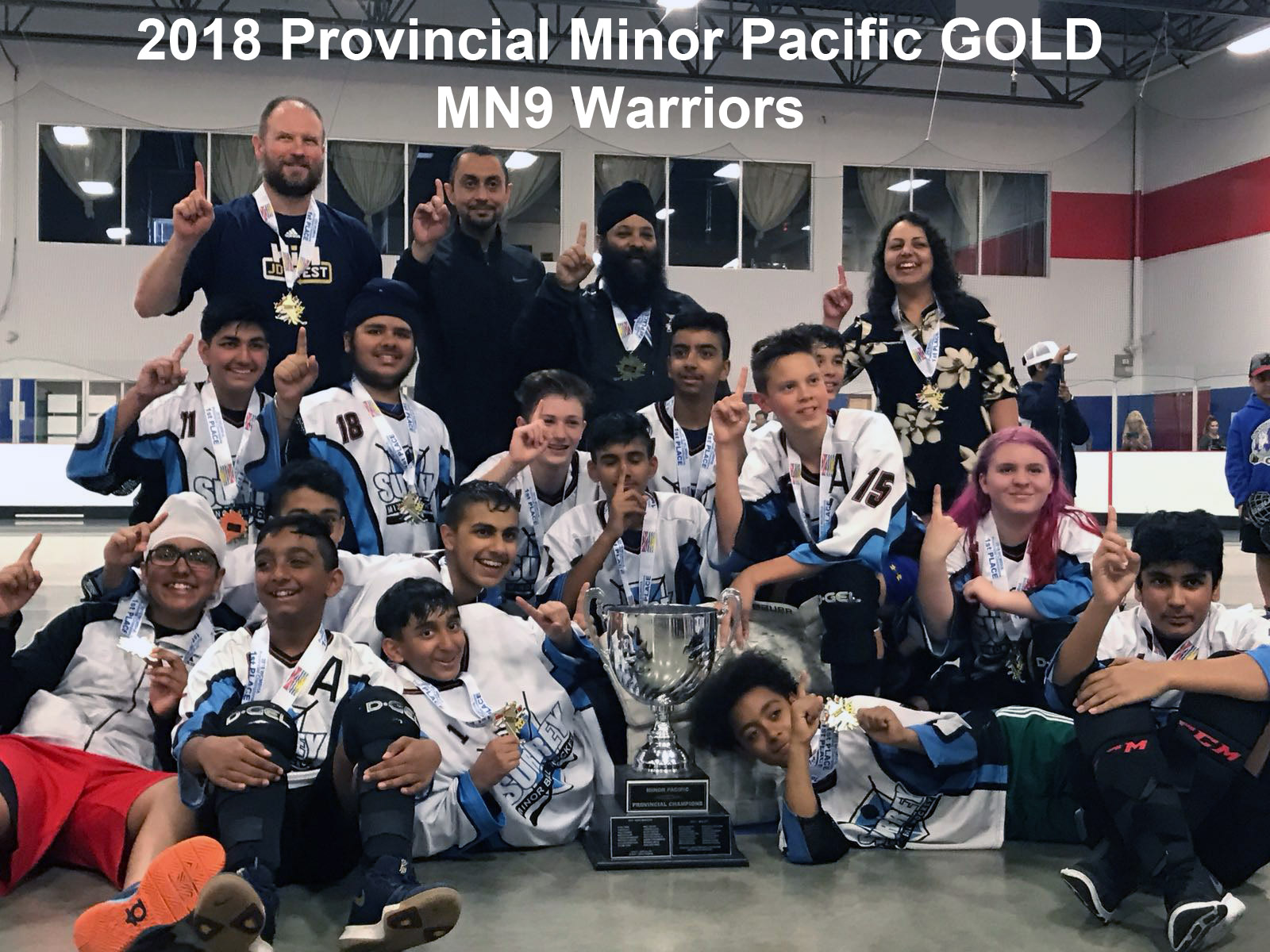 ---
All teams that are SMBHA champions in Junior Mountain, Junior Pacific, Major Mountain, Major Pacific, Minor Mountain, Minor Pacific, Peewee, Pup (group A), and Peanut will participate in the WCMBHA BC Provincial Tournament that will be held in Ridge Meadows and Delta this year from June 28th to July 2nd.
After five days of games and more than 130 games later... the 2018 BC Provincial Minor Ball Hockey tournament has come to an end.
Surrey teams ALL did an excellent job with 6 of the 9 teams winning a medal, more than any other association!!
Surrey Junior Mountain JN4 Giants - GOLD
Surrey Junior Pacific JN8 Thunder - BRONZE
Surrey Minor Mountain MN1 Orangutans - BRONZE
Surrey Minor Pacific MN9 Warriors - GOLD
Surrey Peewee PW7 Knights - BRONZE
Surrey Pup PU6 Sharks - SILVER
For the Official Schedule, Standings and Stats during the Provincials, please visit West Coast Minor Ball Hockey Association's website:

WCMBH.COM