Player of the Week - Brenner Mackie
---
---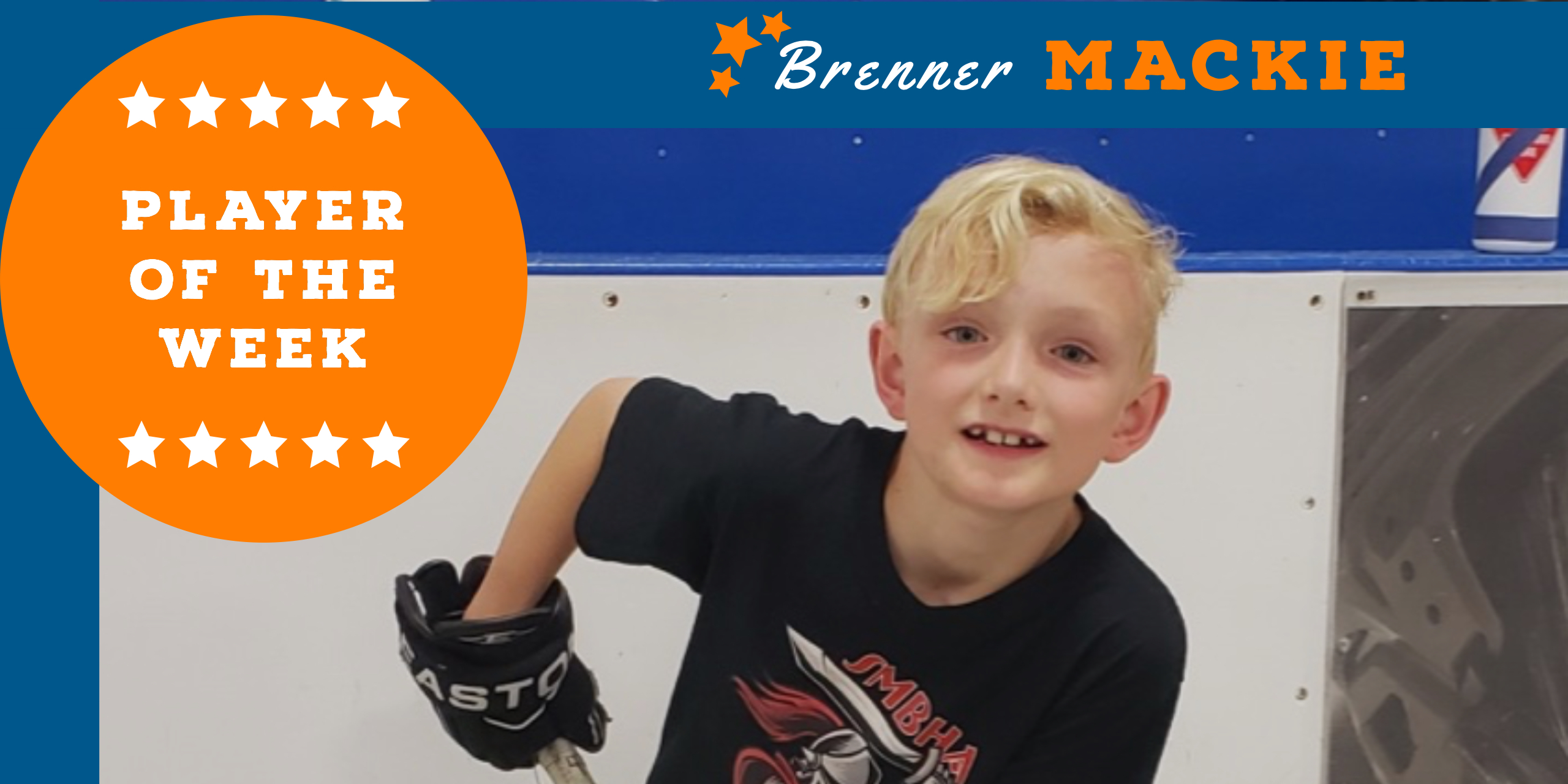 ---
This is Brenner Mackie and he's our Player of the Week!
Brenner is 8 years old and plays for the Pup Knights. He was nominated because he works hard every game (and recently scored a hat trick!!) and is a great leader on the team.
Brenner plays soccer (forward), ice hockey (centre) and ball hockey (forward).
Brenner's favourite part of ball hockey:
Scoring goals and having my dad coach the team
His favourite sports heroes are:
Soccer - Messi
Ice Hockey - Stamkos
His strategy for the upcoming playoffs:
Win games
His words of advice to fellow players:
Work hard every shift!