March 30th - Important Season Update
---
---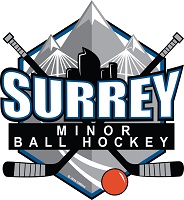 ---
*** Evaluations for 2021 have been cancelled, but our season will proceed April 22nd***
Dear SMBHA Families,
In recent days Surrey has seen a significant increase in COVID cases, driven in part by the appearance of new variants of this terrible illness. Schools are faced with restrictions they have not previously been asked to manage. Businesses are again affected. We have had many emails from members who would have been unable to participate in evaluations because they, or someone in their family, either has COVID or has been exposed to someone that has it. While Dr. Henry's press conference yesterday left open the opportunity for SMBHA to launch our season this Thursday as we have been planning for months, the SMBHA Executive has decided to alter our approach to starting our season. Where initially we were going to evaluate all our players, it seems prudent to defer events that will see so many people gather in such tight windows. We will still select our teams on the same schedule we previously published based on the knowledge we already possess. Our teams will be on the floor starting the 22nd; Tyke, MiniTyke and Challenger will start on April 24th.
The result of this change is only a small modification from our original plan, but we believe that this change is prudent considering the level of infection in our community. This deferral will allow the vaccination program to really grab hold, and for case counts to mitigate. The last thing any of us wants is to face a situation where we have exposure among our teams causing illness and the forced suspension of our season. We take the health and safety of our members seriously; this decision was made with that in mind.
We will be reaching out to our coaches in the next couple of days to reconfirm our plans.
We appreciate your patience and understanding while we adjust our plans.
Thank you!
SMBHA Executive